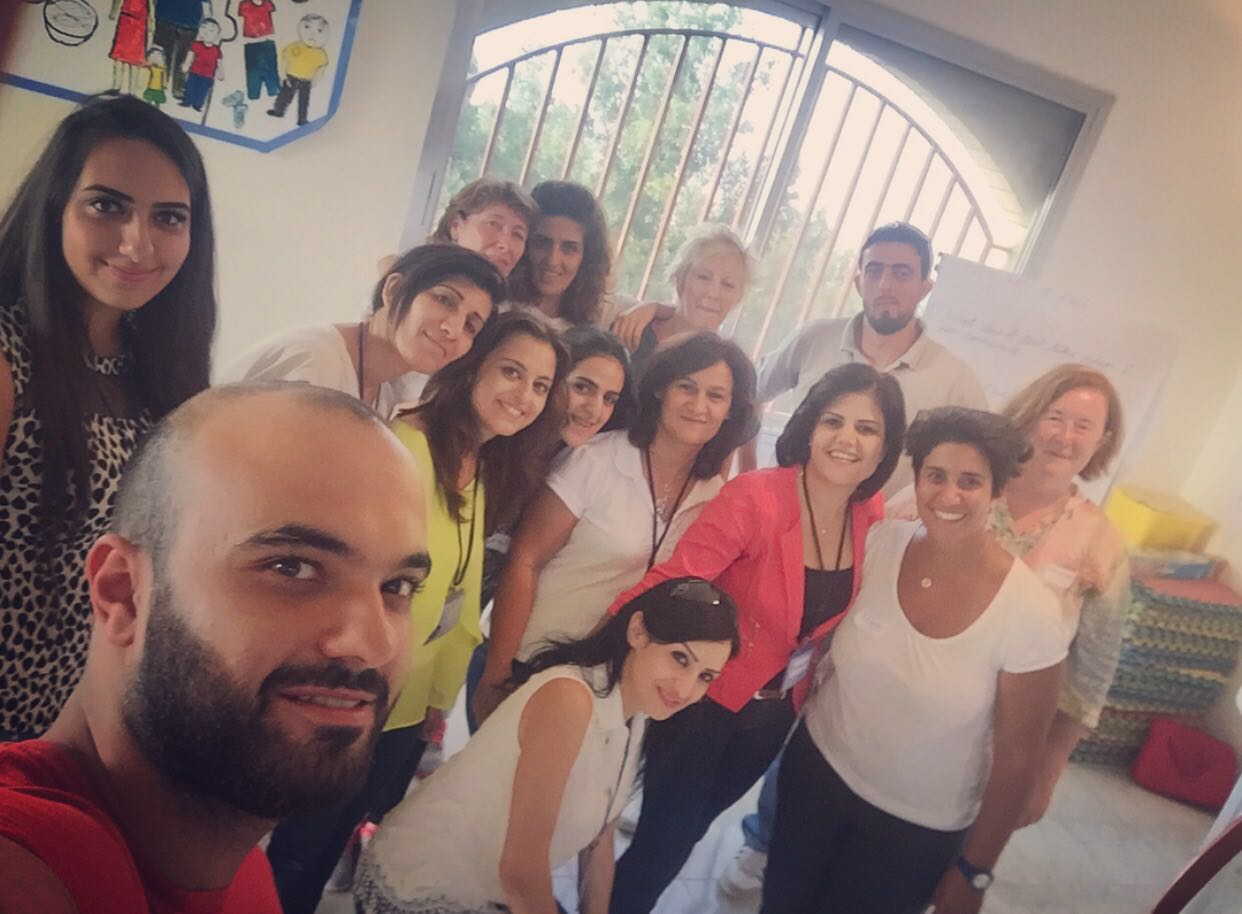 Beam is local Lebanese NGO and at the moment still part of Terres des Hommes. Beam will be self-sufficient in the near future. Project Beam helps over 100 Syrian and Lebanese children and their parents each day to give them social and psychological support and to provide child friendly places.
DreamWeb has developed a 9 day leadership program to coach the Beam team members to make Beam an independent organisation. The training has many aspects: leadership, defining roles, empowerment, communication and energy control. Three trainers of DreamWeb: Annette Lechner , Yvonne Daher and Anne-Marie Lawrence train the Beam team three times three days in Lebanon this year.
The second training has just finished and we asked a few questions to Beam's team leader Nisreen Abou Ali.
On the Facebook page of Beam an enthusiastic story was posted about the second training. Can you tell me more about the highlights of this second training?
The second training worked on every member of the team as a separated individual then his /her in the team .We had our space to search in our inner selves about our "Captain" (the leader inside every one of us). After first training, the team was seeing things in different way. Before they used to do just their work and nothing more, after it, they knew that everyone has certain strength they have to believe in it and in themselves and started to seek learning new things to improve their abilities.
What made the training special for you?
The training is special for me on many sides. First it is a very important opportunity for all the team to stay together for three days without doing any work, just discussing their fears, thoughts, it is a space for learning and planning together. Second , it is a good space for self care.And it made me see my strength and appreciate it.
DreamWeb is about connection, mainly connecting and empowering children. Are there other resemblances between DreamWeb and Beam?
The resemblance between DreamWeb & Beam, in addition for caring for children and everyone who might need help, is that they work from their hearts, both have a great positive power that can invest in improving societies.
The last training is in October. Anything you hope to learn or do doing the last training?
From my side I would like to learn how to lean more and share responsibilities with my team. For the team I would like them to believe that they are able to give suggestions for new ideas that can serve our goals.