Support the community garden in Lebanon for €45 or more and receive the exclusive little cookbook from the Hummingbirds!
Leadership training to empower Syrian girls in Lebanon
They are young Syrian girls with a big dream. Forced by war from their comfortable home and lives in Syria they have landed with their families in Lebanon. They are supported by Terre des Hommes, an Italian based child protection and refugee support organisation. The Hummingbirds program stimulates citizenship, entrepreneurship and social cohesion. A "we can" outward focused mindset, with real transferable skills – the antithesis of the hopelessness and impotence that can pervade refugee communities.
After our days together I was so much more confident, I was able to stand on my own feet. I dare to talk to anyone. I was not afraid of anything. If I feel something I say it, I put it out there.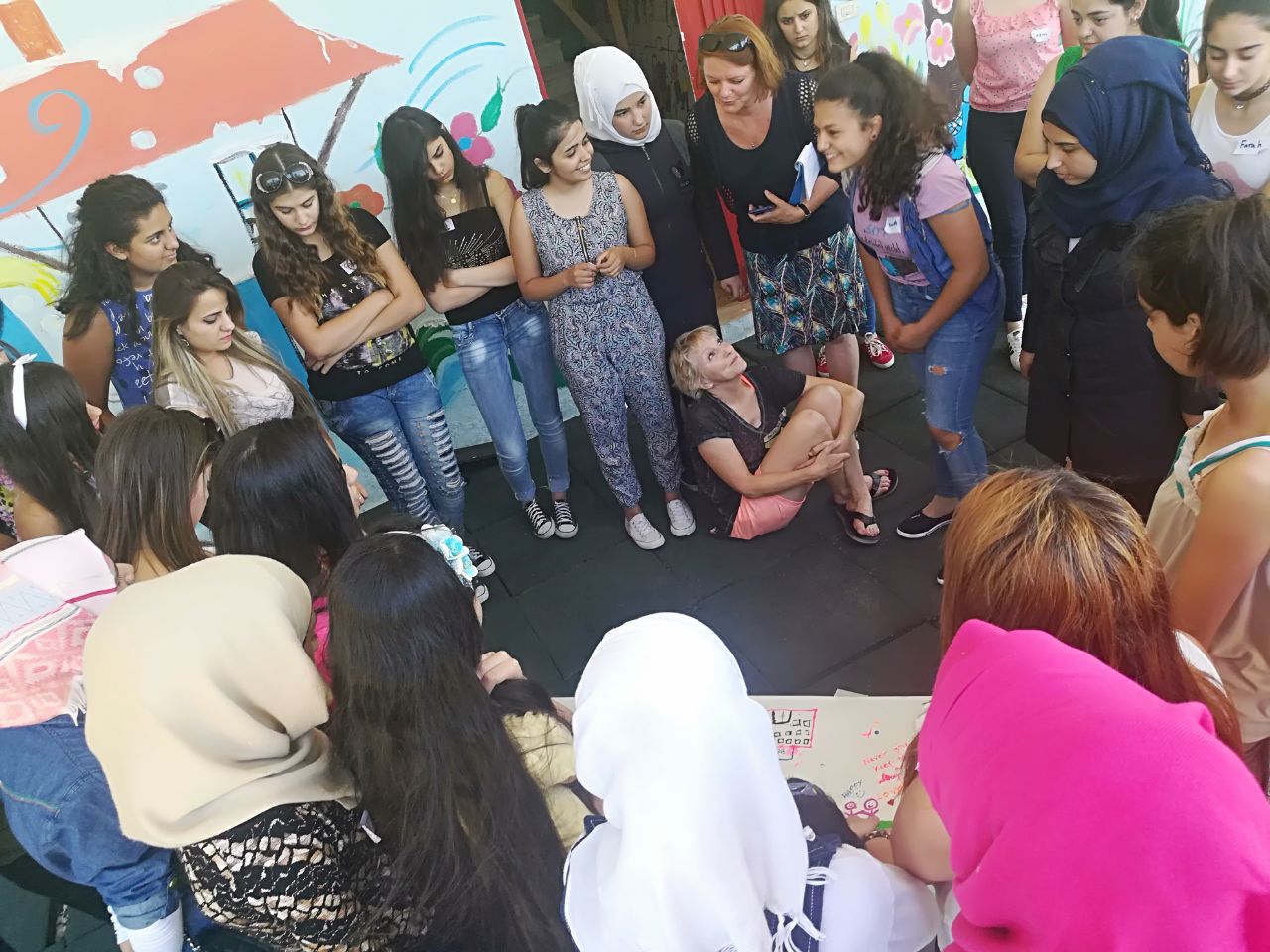 I witnessed a transformation happening or a diversion of the negative to the positive. This experience challenged my own experience in life. There is always a way out and it is within.
Leadership
Syrian girls in Lebanon
Empowerement
Citizenship
Entrepreneurship
Social cohesion
Your donation rocks
Leadership training for young women fosters an empowered perspective, which is directly transferable into community. Think Girl Guides become Wonder Women. You can contribute to this wonderful program in Lebanon.
Volunteer
Do you want to join the Global DreamWeb experience? Don't hesitate… We would be very pleased to meet you!
Learn more