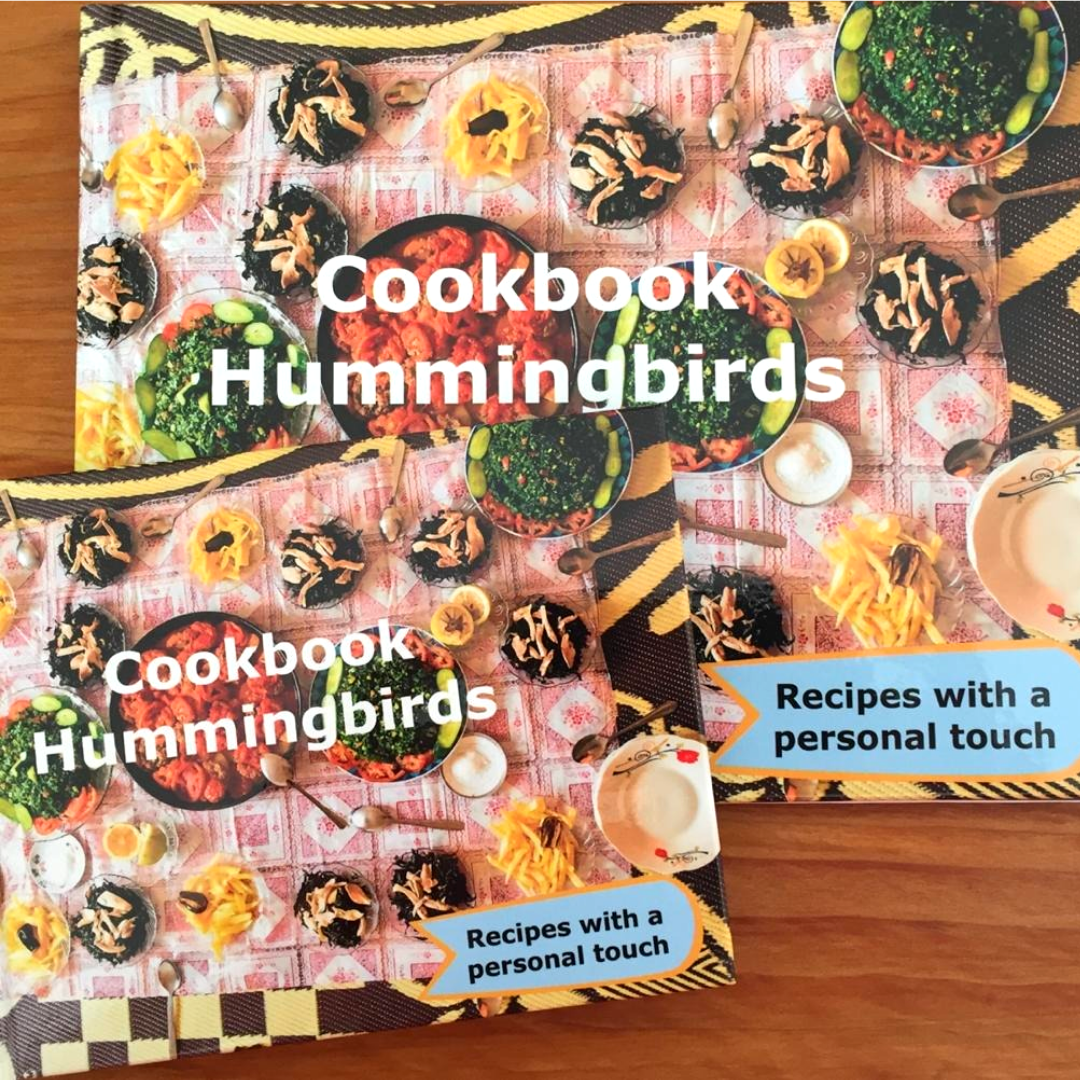 Support the community garden in Lebanon for €45 or more and receive this exclusive little cookbook from the Hummingbirds!
Global DreamWeb joins a group of Syrian girls who had to flee from their home since 2010 on their personal development. To feel worthy again, stop being shy and speak up are important elements of the Hummingbirds Lebanon leadership program. Finding a sense of belonging and to be ready to live their dreams.
Read more about
the Hummingbirds program
.
Imagine being away from home. Maybe not even that far, but forced to leave due to unsafe circumstances. The urgent need for necessities of life has increased even more now that the grain stock has also gone up in flames before the eyes due to the explosion.
The dream of the Hummingbirds is creating a community garden, so that they will be able to provide their families with food. Feeling of comfort and recognition gives you the strength to face the future and to make it your own. And what gives us all comfort, is our favourite food. Thanks to your donations for the community garden, the Hummingbirds will be able to provide their families with food. To show their gratitude in return, the girls created a beautiful little cookbook filled with their favourite recipes.Inspiration for you, food for them!
After our days together I was so much more confident, I was able to stand on my own feet. I dare to talk to anyone. I was not afraid of anything. If I feel something I say it, I put it out there.